Who is Vanessa Lucey of Lucey Accounting?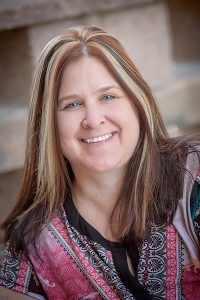 Vanessa Lucey is owner and founder of Lucey Accounting Services, PLLC located in Mesa, Arizona. Lucey Accounting is a QuickBooks Certified company with over 15 years of accounting and bookkeeping experience. She is a resourceful and passionate leader and is known to encourage, empower and coach her clients through the pitfalls and opportunities of accounting.
Her current company, Lucey Accounting Services, PLLC has been in businesses for 2 years and has recently moved from a home-office environment to a commercial space. Clients view Lucey Accounting as a partner in accounting, business development, and relationship marketing. Vanessa Lucey of Lucey Accounting is also enterprising and resourceful, as she looks to help her clients save time and money.
Vanessa has had many mentors that she attributes to her success, and her career path as an accountant has seen her working for and within many styles of accounting and bookkeeping philosophies. With that said, she has chosen to become a Quickbooks Advisor as the most beneficial platform to help business owners achieve their dreams.
Vanessa is a happily married wife and mother with 2 kids, has a Business degree in Accounting, loves to work out and has a special place in her heart for special needs.  Vanessa is a certified instructor in CPR/FirstAid, Article 9, DCW caregiver training.  Vanessa gets great satisfaction seeing her clients become increasing successful and someday hopes to retire on a beach with her feet in the sand.
Complimentary Consultation
We'd love to find out more about your business and how we can help you with your Accounting needs. Call us at (480) 656-9613 or email us at vrlacctg@gmail.com to set up your no-obligation Accounting and QuickBooks assessment.